Kim Kabar

, M.S. , Life Coach
My strengths are built upon the obstacles and challenges I have overcome. The gift of finding the LOVE within the most painful of our life circumstances (my laundry list includes childhood neglect and abuse, sexual assault, infertility, infant loss, domestic abuse, divorce and suicide loss) is the joyful return to our natural state of innocence and hopefulness. We are again excited about life, even when it is difficult. I am a foodie, a proud LGBTQ+ ally, a mother, dog owner and consignment shopper. Serendipitous moments make me giddy.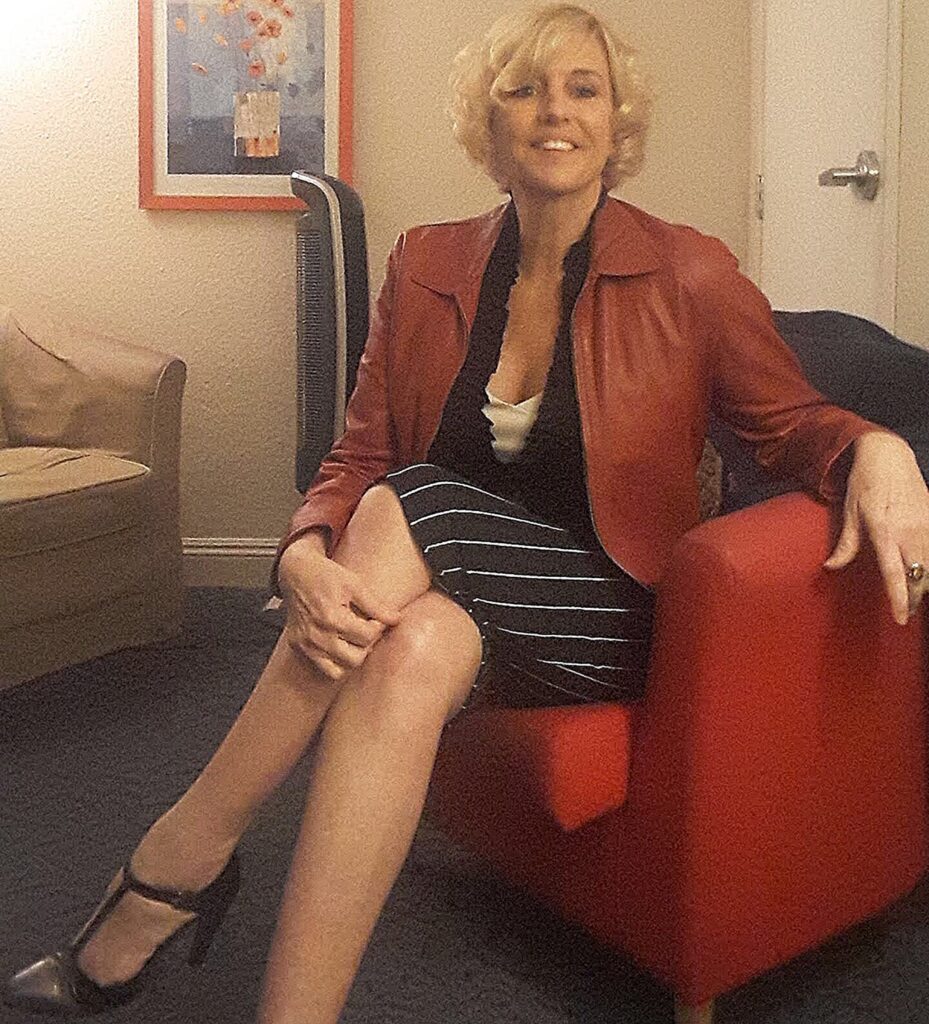 Our relationship is sacred. While it is I who will be walking alongside you on your path, we do this journey in partnership. It is my aim to help you discover, clarify, and align your life to achieve your greatest desires. My approach is solution-focused. Though I am educated and trained as a marriage and family therapist, as a life coach our work together primarily focuses on the present. I help you breakthrough any barriers obstructing you from living authentically and within your truths. Providing you with the knowledge and tools to achieve your goals and to live within your soul's purpose is my primary aim.
My coaching philosophy is based on honoring each client as an expert in his/her/their life and work. I provide my clients with powerful questions aimed at guiding you toward examining and eradicating limiting beliefs (such as the common and ridiculous belief, "I am not good enough.")  You are good enough. You are more than good "enough." As your life coach, I will be at your side believing and reminding you of this fact until you believe it.
My efforts to help individuals struggling within painful romantic relationships started in 1987 when I created a support group based on the then-bestselling book, "Women Who Love Too much." I have continued to serve as mentor, therapist or life coach to individuals desiring to understand and break free from the pull toward romantic relationships that either leave them feeling suffocated or needy.
In 2017, I compiled much of the knowledge related to breaking free from toxic relationships and created a powerful weekly support group called, "Heartbeats: Learning New Ways to Love." Learning to create boundaries, heal from heartbreaks and end the continual sense of suffocation (detachment/avoidance) and/or obsessive neediness (anxious attachment) within romantic relationships are a few of the topics covered in Heartbeats. Heartbeats will resume in Fall 2019 and be held over video call/conference. If interested in attending Heartbeats, let me know. The group is limited to six members and fills quickly. Please let me know if you are interested in attending the group
My expertise in the areas of food and body image is rooted in my own past struggles with emotional eating and body dissatisfaction that once consumed me for decades. My commitment to break free from this spirit crushing generational pattern had me seeking knowledge in the areas of nutrition, exercise and mindful eating.  As a life coach, I offer alternative approaches to society's more commonly provided weight loss options, such as deprivation diets, that allow you to fall back in love with food and with your body.